Speed Posing for Photographers
Have complete confidence in
ANY photo situation.
Be a photographer that poses with precision + speed without stressing out, drawing blanks or failing to deliver a variety of images.
Real Photographer Testimonials
Hear how Amie and Raymond are using Speed Posing to book more jobs and get creative! 
"The first time I used it was on an extended family session. I thought it's gonna be about 12 people and then it ended up being 22 adults and 6 kids. So I basically took the idea behind speed posing and put it into play - built up and build down like we're taught in the course and it worked beautifully! And in that session, I was referred three times from the people before they even saw the image."
 - AMIE
 "I tried this in my most recent wedding this past weekend and I am telling you I'm gonna incorporate this into my work all the time... all the time, because I will be able to get 71 shots, 71 usable portrait photos in exactly 10 minutes." 
- RAYMOND 
WHAT is 
Speed Posing? 
This Speed Posing Course is going to give you the shortcut to beautiful, outstanding images that'll only take you seconds to nail. 
what to expect from this course
Vanessa Joy

is also trusted by:
Does this sound 

familiar

?
"I snap a bunch of extra frames of the same thing to give myself time to think."
"My clients don't know my mind is desperately racing to plan my next move."
"I get flustered because I run out of ideas and it makes me feel like I'm not good enough."
"I struggle with lack of confidence with I know they are relying on me to come up with good poses."
"I freeze up and start to worry if they think I am doing a good job."
"I lose confidence with couple who aren't naturals in front of the camera, if there's a tight timeline, or with really large bridal parties."
"I worry that I'll draw a blank, they'll sense my lack of posing skills and it will show in their expressions."
"I'm behind my camera and my subjects are staring blankly at me... I have no idea how to proceed."
Melodie Rivera
★★★★★

"If you are looking for a teacher that practices what she preaches this is the course you for. It is super clear and straight to the point and brought me from nervous to confident in posing. The course was a blast, very informative and anyone who watches will learn so much."
Stephanie Schnautz
★★★★★

"I purchased speed posing and got to use the tools yesterday at my wedding. It worked perfectly since I only had 15 minutes to finish first look, groom portraits, bride portraits and bride/groom. I got it all finished in time! Thank you times a million for making this course!"
Joy Yagid
★★★★★

"This course made me better prepared for dealing with posing. It will get you what you need to know quickly and clearly and help you be organized. I was unsure about posing before, but now I am confident! Great stuff - wonderful and low key learning - no stress."
Speed Posing Course
Impress your clients!
Tired of feeling unconfident, unprofessional - like you don't know what you're doing?
This course will show you how to be in charge of the moment and make it look effortless.
Chima Anidobe
★★★★★
"I don't know if you'll ever see this but I purchased your "Speed Posing" course and it was the best investment.
I used it for a wedding I covered and midway through the wedding the entire reception gave me round-of-applause!! - appreciating me!
This was the bride's mother (that hired me) said (pay attention so some key words/phrases):
"Chima, thank you. You have created a work of art.
This is more wonderful than I imagined – the beautiful record of a few magical hours we'll relive and treasure for years to come.
You were the stage manager and coach of the wedding – the person who made it run gracefully.
An integral part of the fun, too. Knowing we were in your gifted and capable hands, we all relaxed into the joy of Margaret and Michael's day. I will have fun picking out photos to print, and sharing the link with family and friends."

Just wanted to say a huge THANK YOU - your course made all the difference.
Not just posing...
Why SPEED Posing?
Most photographers pose well when they have an hour of time. But being able to

 

pose in 10 minutes or less

 

will save you when schedule is tight or running late.
When you don't have enough time

 

it causes anxiety which leads to brain farts, disconnect from clients and hindering creativity.
Posing needs to be easy and fast to

 

keep your clients interested.
Maximize quality images

 

from a session when you have a short amount of time.
Jump in confidently

 

when timelines are tight and know how to get what you need quickly.
You need the ability to move quickly while still accommodating everyone and getting good images out of the session.
You need a strategy to vary the poses, angles and crops without slowing down.
You have to work through the family photo list quickly while getting them to look natural in poses.
You need to get quality, creative images from any session that are more than just "fine" for the client, but ones you can be proud of too.
Having a plan that speeds up the staple photos means you get more time for creativity and exploration.
Lynn Cobb
★★★★★

"Incredible Speed Posing course! I actually photograph business clients (not weddings) but this is so incredibly helpful for any portraits. I have stressed so much over "moving for new locations" and this course has taught me that is not necessary. Efficiency, light, wide apertures and good direction are my key take aways. Thank you Vanessa. "
Ashley Spears
★★★★★

"I am just here to say that I did your Speed Posing Course and put your posing tips to use this weekend and I am blown away with the difference in the quality of my images and the amount of photos I've been able to deliver! So so grateful. Can't wait to continue to master the poses!"
Will and Sarah Photography
★★★★★

"Hi Vanessa. Just a note to say thanks for a brilliant speed posing course plus your lighting book and other courses on flash and wedding posing that I have bought, inspire me every day. I love the fact that you keep everything short and sweet so I can watch segments when I have time and whilst you clearly know the techie stuff, you don't bore us with it but instead convert it into fun sessions with humor."
7 Short, Easy, Mobile-Friendly Course Videos
Why short? Because I make it easy and don't gab for hours or get overcomplicated. There is zero fluff; only exactly what you need to know explained in an easy-to-understand way. And all the videos are available to you immediately after enrolling.
LIVE Behind-The-Scenes Engagement Session
No models - just a real couple getting married and you peeking in on the actual session to hear what I really say, see,  and do.
Fly on the Wall Style Teaching
There are two parts to every section: one where I explain the process, and one where you watch me do it like I would during a real shoot. It's like being right beside me while I photograph families, couples, individuals and groups as fast as possible!
Curated Support Videos
In addition to learning the speed posing process, I want you learning about posing in general so that you become a more confident, professional photographer. I've curated some of the best videos on the topic so they're right at your fingertips!
Raving
Fans!
The messages I get from wedding photographers that have revolutionized their way of shooting - and can't imagine going back - are so much fun to receive! I can't wait for YOU to be next!
PLUS THESE BONUSES!
Because why would I ever give you
just one thing?
BONUS 1
Client Questionnaire
Communication before the shoot gives you a head start on how to make your clients happy and pose them to look like themselves. Sell more by starting with this simple five question survey.
BONUS 2
Posing Cheat Sheet
Steal these quick ideas if you run out of your own or get bored. This grouping of 100+ photos will easily will get you back on track if you ever get stuck.
BONUS 3
Family Starter List
Never forget a family grouping again. Easily set realistic photo list expectations and breeze through family lists quickly, even if you have the priest or planner breathing down your neck.
BONUS 4
2nd Shooter Training Manual
Get hired, wow-them, get hired again, make more money. Or, use this to train your second photographers that work on your jobs. These are the essentials they need to know!
MORE

from photographers in

their own words...
Bill Baker
★★★★★

"There's more than just photography to this course. Hints on the importance of the interaction, techniques such as crop circles and in and out of the family groups, planning the sequence of events are all invaluable lessons to be utilized in many portrait applications. The techniques to improve consistency and quality, while optimizing time most effectively, is important in organizing lifestyle poses while interacting to help relax the client. Before I felt stiff in my posing, now I am ore confident in shooting lifestyle photos."
Kristin Furbeck
★★★★★

"Took the Speed Posing class last week to prep for my wedding this Saturday, got my family photos done in 13 mins! Wrote out a list ahead of time but it was in my camera bag somewhere else and I just jumped in and it flowed super well!"
Crystal Stewart
★★★★★

"The information you will learn from Vanessa Joy, an expert in the wedding photography field, is invaluable. It will open your eyes to how fast and efficient her method is. I didn't know I needed this and now I can't image going back to my old ways! The course provides incredible and useful information that has already made me think about posing differently. Before I felt nervous about posing but now I feel empowered! The event was fun and informative. Vanessa is patient, articulate and professional. I can't wait for her next course!"
Introducing
speed posing
Become A More Efficient and Confident Photographer In 3 Simple Steps!
Your clients are going to love your images more than they love their friend's images who hired a different photographer!
#1 WATCH THE QUICK VIDEOS

THIS WON'T TAKE HOURS TO LEARN. I've taken the fluff out and just left you with tools you need to create quality images every time.
#2 LEARN THE SPEED POSING METHOD

Jump to the sections that you need like where to start, how to transition poses and how to vary angles, crops and poses.
#3 DEVELOP YOUR NATURAL POSING FORMULA

Confidently put your new tricks into practice in your next shoot, watch your clients gush and enJoy your sales going up.
Here Are
TWO Glimpses

Into The Course!

(Shot in front of a LIVE audience with REAL students!)
WOULD IT BE WORTH IT IF...
You have

 

more confidence

 

shooting?

You

 

impress the people

 

you're photographing and

 

book new jobs?

You

 

never have to worry

 

about time crunches?

You photograph the "must-have's" quickly and have

 

time for

 

pure creativity?

You make your clients

 

feel relaxed

 

and

 

have fun

 

with photos?

You

 

sell

 

more

 

products because your clients love their photos?
This Course

Is A

Game-Changer

For Your

Photography Business!
Rhoda Gordon
★★★★★

"There is so much valuable information on steps to accomplish before the photo session in order to make the session run smoothly as well as the psychology of photographing people. Vanessa's running commentary has so many tips and tricks to use outside of posed sessions. Now I am confident instead of awkward posing my clients."
Davenna Greathouse Trahan
★★★★★

"Purchased your posing course.. got to use it on the groom this past weekend... GAME CHANGER! First time so a little iffy on my side, but still got 24 usable images in less than 3 minutes.. THANK YOU! Can't wait for the next wedding in a couple of weeks to do it again and do it better. "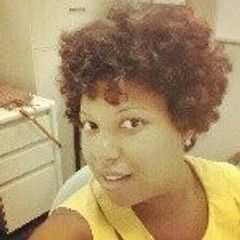 Nicholle Simpson
★★★★★

"Hey Vanessa! I just finished your speed posing course and it was amazing. I love the way you teach and put your materials together. It is very hands on and shows it being applied in the real world. Can't wait to try it on my next couple. Thank you so much!"
EXTRA Bonus Posing Phrasing Guide! 
Stop taking pictures

and start telling stories with these

27 helpful phrases

.
Make Clients Feel At Ease
Prompts and direction to give clients to get them relaxed and interacting together.
Stop relying on your clients to be "naturals" in front of the camera. 
Trick your clients into thinking they aren't posed.
Overcome clients' poor self image of themselves and make them feel confident.
.
Avoid Awkward Moments
How to politely ask to steal them away from the reception when the lighting is good.
Ways to deal with a family or bridal party members that wants to "take over" your session with their ideas or photo requests.
Methods for getting people to move to a more-ideal location.
Capture The Event Confidently
Command intimate or fun moments in seconds with emotion evoking phrases to get genuine responses.
Be a master of handling moods for people that aren't particularly fond of being in pictures.
Make them look like they're naturally interacting and less stiffly posed.
Keep them excited so you don't "lose them" while you are shooting.
MORE PHOTOGRAPHERS THAT CAN'T STAY SILENT ABOUT SPEED POSING! 
Michelle Galazia 
★★★★★

"I just want to say thank you!! I recently purchased the speed posing course. The timing was ironic. Yesterday was a tight timeline and our one hour ceremony was dragged into an hour and a half! Leaving our 45 minute formal photo time now at 15 minutes. I was watching your videos all morning when I was getting ready. It allowed me to handle this ridiculous time frame like a Queen! Lots of photos from that 15 minutes. Thank you, again!"
Trevor Gipper
★★★★★

"I have been through all of your courses and they have been amazing! Speed posing has completely changed my shooting!"
Robert Michael Walker
★★★★★

"
… Vanessa Joy's posing… It unsticks you when you are stuck which then frees you up to get creative with the extra time you've made by getting your normal shots out of the way.
She shows you how to move them, but more importantly, how to move yourself."
Our money-back guarantee
Try our program for 30 days, risk-free
If you apply Vanessa's method to a minimum of 5 clients, and don't find an uptick in your confidence, creativity, and/or number of photos you're producing per session, we'll happily refund your money. But we know you'll see results!
SPEED POSING FOR PHOTOGRAPHERS
Easy, Accessible, Flexible 
No waiting for photo conferences to learn what you need to know. Grow your photography skills AND your business with ease by streaming this course at your fingertips whenever you need it.
For the past 20+ years, Vanessa has been photographing events, portraits and marketing projects and has been published in places like Yahoo!News, Grace Ormonde, Style Me Pretty, Rangefinder, Professional Photographer Magazine and more.
She was hired by companies like Bravo, Canon, David Tutera, The Knot and Hilton all while educating pros worldwide as an influential speaker for over a decade.
Vanessa has earned 5 college degrees (Education, Spanish, Photography, Music and Social Sciences), received a PPA Photographic Craftsman degree and Grand Imaging Award, been named a WeddingPro Education Expert, and has been sponsored by Canon, Adorama and Profoto to name a few.
She's a Canon Explorer of Light, an honor given to only 5 wedding photographers in the United States.