Indoor Flash Photography for Portraits: Tips and Tricks (Tutorial)
As a wedding portrait photographer, I understand the importance of capturing the perfect shot and creating a unique and memorable image for my clients. In this tutorial, I will be sharing my tips and tricks for indoor flash photography specifically for portraits.
We recently had the opportunity to capture environmental portraits at the Shadowbrook, a beautiful new reception hall in New Jersey. Our client wanted a clean and polished look, so we decided to utilize the venue's intelligent lighting and keep it all white. Our goal was to create a night-time ambiance in the middle of the day.
The first step was to get a basic exposure for the room. I used a 24 to 105 lens and set the aperture to 4.0, while also going all the way up to 200 to close out as much daylight as possible. The bright lights in the ceiling provided a good contrast to the daylight coming from the windows. I also set my white balance to 5600 to match the color of the white lights in the room.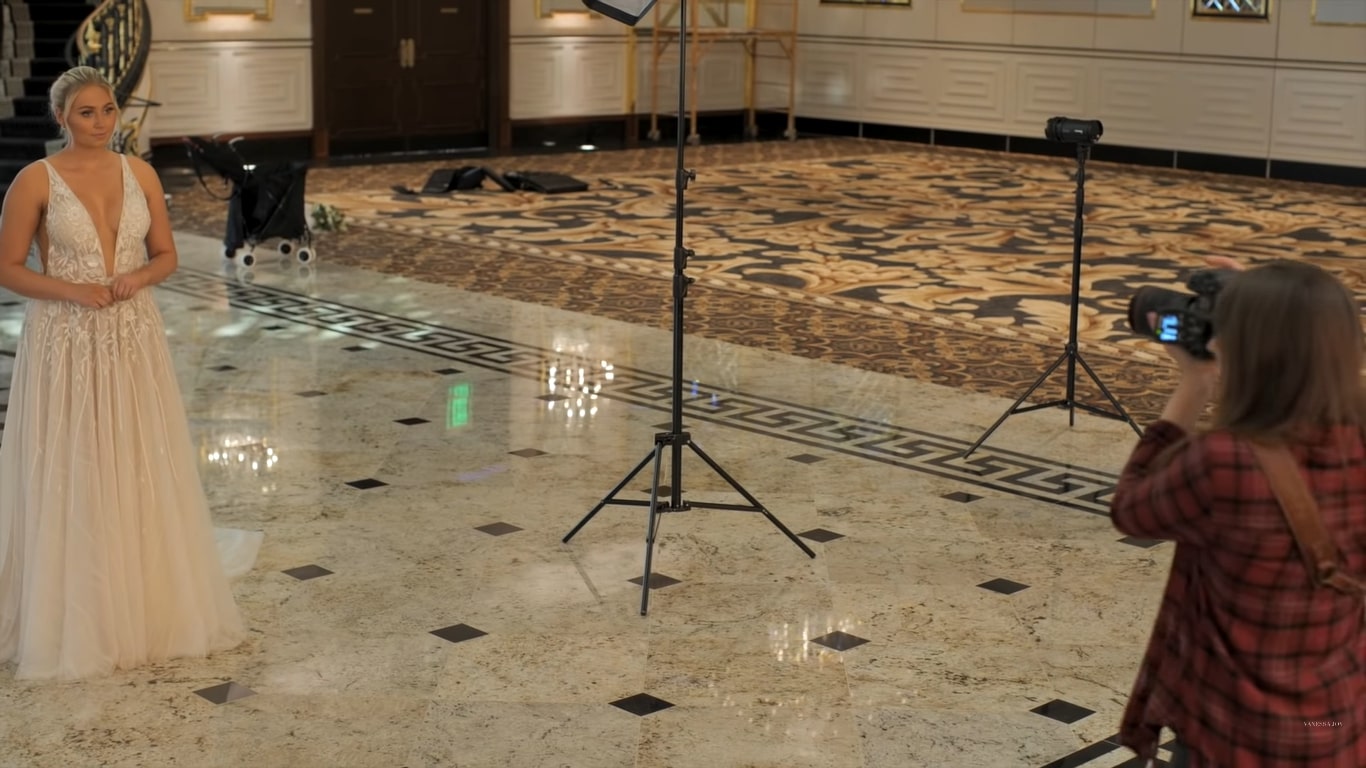 Next, I utilized my B10 flash and a two-foot Profoto soft box (Octa) to light up our gorgeous bride, Juliana. I wanted to create a direct but soft light on her, so I positioned the light as close to her as possible without getting in the frame. I started with a TTL setting but switched to manual to adjust the energy and position of the light.
To add more dimension to the shot, I added another B10 flash with a grid to create a hair light behind her and to camera left. This created a beautiful overall glow on the bride and added depth to the photo.
Finally, I added two intelligent lights to the room to give it a fun ambiance. I adjusted the energy of these lights to make sure they were streaming right into the camera.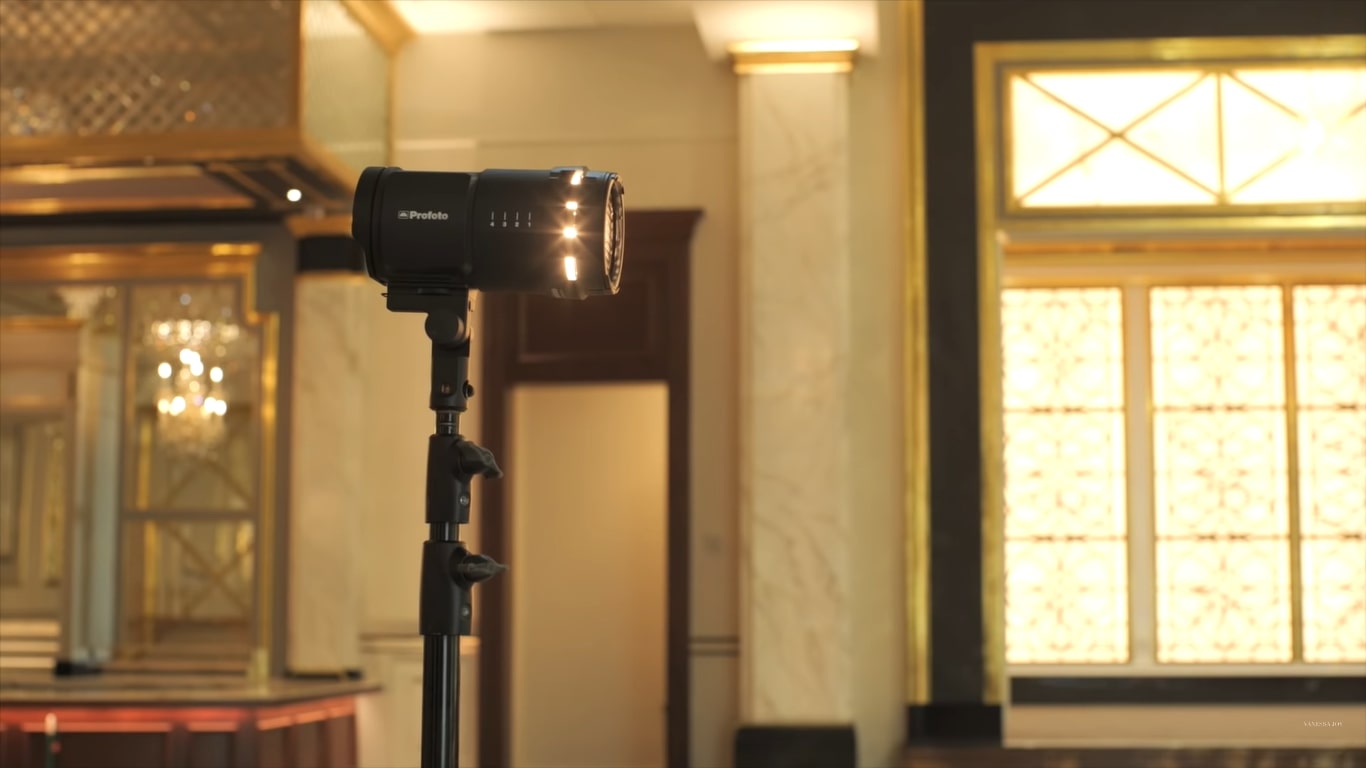 In post-production, I used Lightroom to make a few final touches to the photo. I took down the saturation of some of the colors and eliminated some hues to create a more dramatic look. I also adjusted the perspective to have straight lines and used my Joyfully Simple preset from presets.breatheyourpassion.com, along with local adjustment brushes and gradients, to create the final image.
In conclusion, indoor flash photography for portraits can be a challenging but rewarding experience. By following these tips and tricks, you can create stunning and unique portraits that will stand the test of time. Happy shooting!