BUDGET Photography Gear SHOOTOUT | ft. Manny Ortiz | Ep 5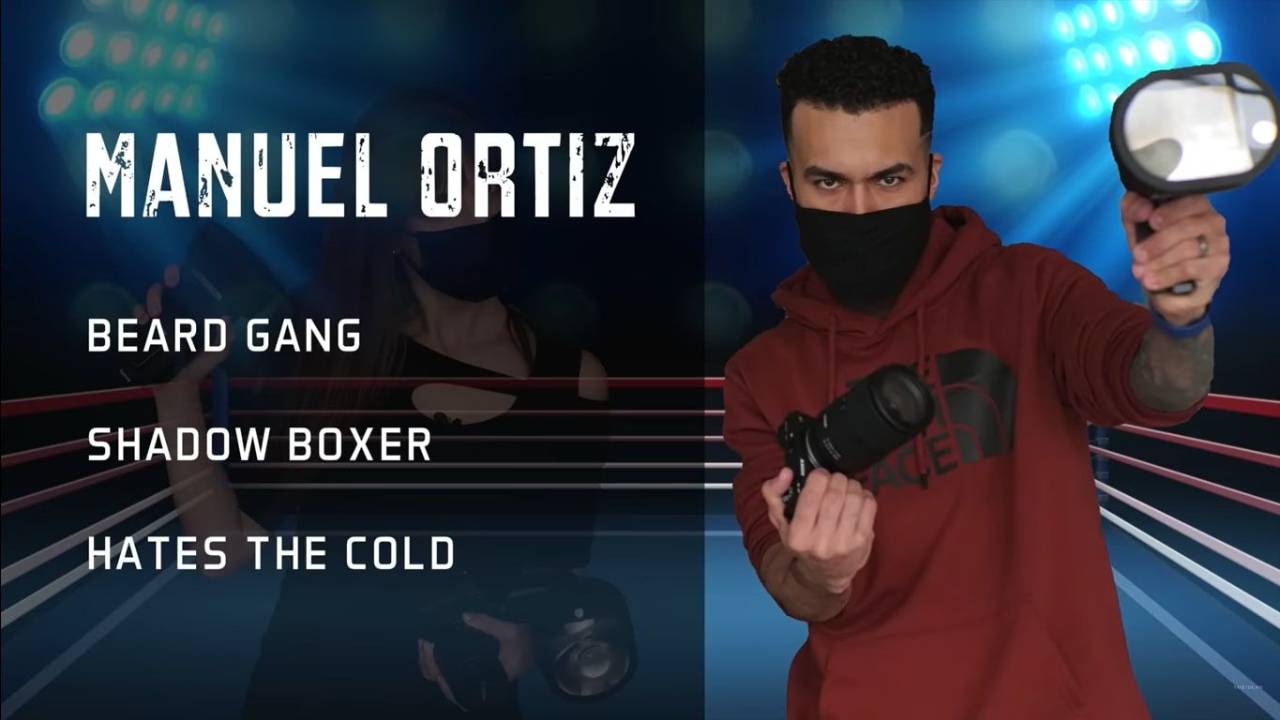 They say it's not the camera but the photographer that makes a great image. So what actually happens when you take experienced photographers and give them entry-level or outdated gear? Get ready to find out. In this exciting budget photography gear shootout, I teamed up with the talented Manny Ortiz to explore the possibilities of inexpensive photography equipment that we wouldn't normally use. Join us as we push the boundaries and discover the power of lighting in creating stunning photographs.
Gear Selection: I introduced Manny Ortiz, a popular YouTuber known for his photography tutorials. Armed with the Sony A6400 and a budget lens, Manny was ready to embrace the challenge. I, on the other hand, opted for the Canon M50 Mark II with a 50-200mm lens. We both agreed that lighting was the key factor in achieving the best results. Manny chose to experiment with hard light using customized MagMod products, while I opted for a Speedlite EL100 and a 470EXAI flash. The excitement was palpable as we prepared to put our gear to the test.
The Shooting Experience: Our first task was to photograph a model using our entry-level gear. We took turns capturing shots and played around with different poses and lighting techniques. Manny's expertise in teaching photography shone through as he provided guidance and encouraged creativity. The dynamic between us was energetic, filled with laughter and friendly banter, as we explored the potential of our gear.
The Power of Lighting: As the shoot progressed, it became evident that lighting truly played a significant role in enhancing the images. Manny's experimentation with hard light using gobos added drama and patterns of light to his portraits, creating a unique visual impact. I focused on using a combination of ambient light and fill flash to capture texture and depth. The interplay between light and shadow brought the images to life, showcasing the importance of proper lighting techniques.
Comparing the Results: After a productive shoot, it was time to compare our photos and choose our favorites. We carefully reviewed each image, analyzing the composition, lighting, and overall aesthetic. Manny's spotlit portraits exuded a captivating mood, with his signature slit lighting technique adding a touch of intrigue. On the other hand, my photographs showcased the versatility of the fill flash, capturing the subject in different environments. It was evident that despite the limitations of budget gear, our creativity and understanding of light allowed us to produce compelling images.
Final Thoughts: While this shootout wasn't a competition, the friendly rivalry between Manny and me was apparent. We knew that our viewers would naturally have their favorites, and we welcomed their feedback. Through this experience, we demonstrated that even with inexpensive gear, it's possible to create remarkable photographs with the right lighting techniques and a dash of creativity. We also want to express our gratitude to Adorama for their support and for being a reliable resource for photographers at every stage of their journey.
Conclusion: In the world of photography, gear is just a tool; it's the photographer's vision and skills that truly make a difference. The budget photography gear shootout with Manny Ortiz allowed us to challenge ourselves, think outside the box, and push the limits of our equipment. We proved that with the right lighting techniques, entry-level gear can produce stunning images. So, don't let the cost of equipment hold you back. Embrace your creativity, master the art of lighting, and unlock the full potential of your photography.